What our clients are saying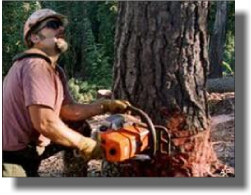 To Whom It May Concern, We would like to thank the employees of Jim's Tree Service, Inc. for the outstanding professional work they recently completed for us. Over a two-day period, they removed one very large oak tree and trimmed the dead wood from five other large oaks on our property. The workers completed these tasks with a high degree of skill, were considerate in responding to our questions and concerns, and minimized potential damage to our front yard by laying down plywood before operating their heavy equipment. We would especially like to thank Troy for providing additional information and advice regarding the health of our five remaining oak trees. We will continue to recommend the professional expertise of Jim's Tree Service to our relatives, friends, and neighbors regarding the care and maintenance of our beautiful trees.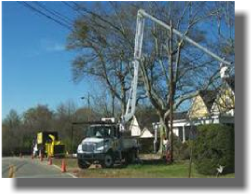 Hi Jim, This is the third time Jim's Tree Service, Inc. had done work for me and I am proud of the way you do business. Way back around 2002 you took down a huge Pine for me and also trimmed a large tree in the back yard about the time my son was building a deck and a Gazebo for me. I was impressed with you and the work you did. I am glad you have done well and have such fine equipment to work with. A short time after I called early Wednesday morning Dean was here to give me a price and this morning at 7:45am your crew showed up and right on the job. I asked their names when they finished so I could tell you how very satisfied I am with the efficient way they work together. The premises were cleaned up slick as a whistle, Jim. Mike and Troy did a great job from start to finish. I have recommended your company for years and will continue to do so. You certainly have the best equipment as well as well trained employees.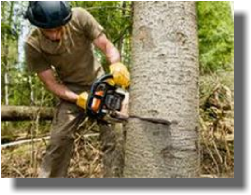 Dear Company and Staff: Yesterday, the "whole crew" was at my home removing 15 very tall and challenging trees. Thank you for doing such a great job! Dean, Mike, and the entire crew were punctual, courteous, professional, and skillful. They arrived on time and worked until the job was done. Great customer service is easy to talk about, but the proof is in the doing. Jim's Tree Service performed admirably and I look forward to the next time I need some work performed at my home. Keep up the good work!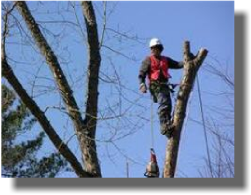 I am writing to thank your company and to commend your crew for the excellent job including cleanup on the tree removal job at my residence on July 13, 2009. The job included removal of a mature Ash tree about 60 feet tall from my back yard, including stump grinding, and trimming a large Ash in the front to clear my neighbor's roof and driveway. Mike was the crew leader and climber. He was extremely conscious of safety for both himself and his grounds men, Troy and Dan. They were very careful to avoid damage to the house, another large Ash in the back yard, and to minimize damage to shrubs and landscaping. Cleanup was excellent. This was at least the third job you have performed for me. While I hope the remaining two large Ash trees will last a long time, if I need added work performed, I will contact your company. Thanks again to Mike, Troy and Dan for their fine work.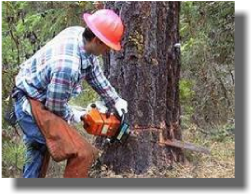 I had a tree removed and a dangerous limb removed on another tree. They did everything that was promised and more. They were courteous and thorough and worked as safely as possible when working with something as unpredictable as an old tree. There was a surprise with one limb, which they handled very well. Thought you would like to know that I was satisfied with the work, and the crew.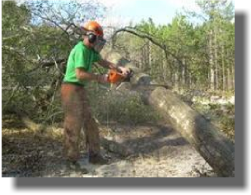 As a repeat customer you probably know how pleased we have been with your work. Your staff, from the estimator to the "cutting down" crew showed nothing but promptness, professionalism, neatness and team work during the entire operation. They are to be commended. We will use your services again and never hesitate to recommend you to our friends and neighbors. Thank you to the entire crew for a job well done.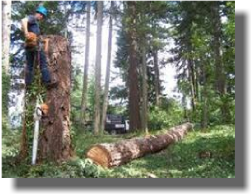 I want to let you know that we are very happy with the work that we had done on our maple tree on June 25th. The work was fast and professional, and the tree looks so much better and healthier. The three crew members you had for us, Dean, Brandon, and Andy, were all very professional, and we couldn't be happier with the job they did!